Influential Networks:
Women of Color in STEM Community College Pathways
Project Abstract
Although social interactions have been shown to influence persistence in STEM, there is a gap in the literature about how these interactions influence women of color's scientific thinking, especially how social networks among community college students impact the way they engage in scientific thinking and potentially produce knowledge. This study will examine national trends in community college STEM pathways for women of color and contextualize emergent and adaptive dynamics in their networks that influence their scientific thinking and navigational capital. To address the complexity of this understudied group's academic journeys, we draw from interdisciplinary theoretical frameworks such as complex systems theory and Black feminist epistemology, and from mixed methods approaches such as statistical measures, network analysis, ecological diversity indices, and qualitative interviews. A mixed methods approach will enable a fine-grained, nuanced examination of influential factors that contribute to student retention. The project has two phases of analysis with several sources of data: Phase 1—National Longitudinal Data and Social Network (SN) Data within two-year Hispanic-Serving Institutions (HSIs); and, Phase 2—Qualitative Student Narratives. The findings will be significant in mapping the complex pathways to advance knowledge and inform policy, practice, and initiatives for women of color and other underrepresented populations in STEM. Given the strong synergies with the HSI-STEM project, collaborations with the Research & Equity Scholarship Institute will contribute to transforming STEM access pathways for community college students by building off of the national data analysis initiatives and tapping into the institute's established research partnerships with 11 HSIs.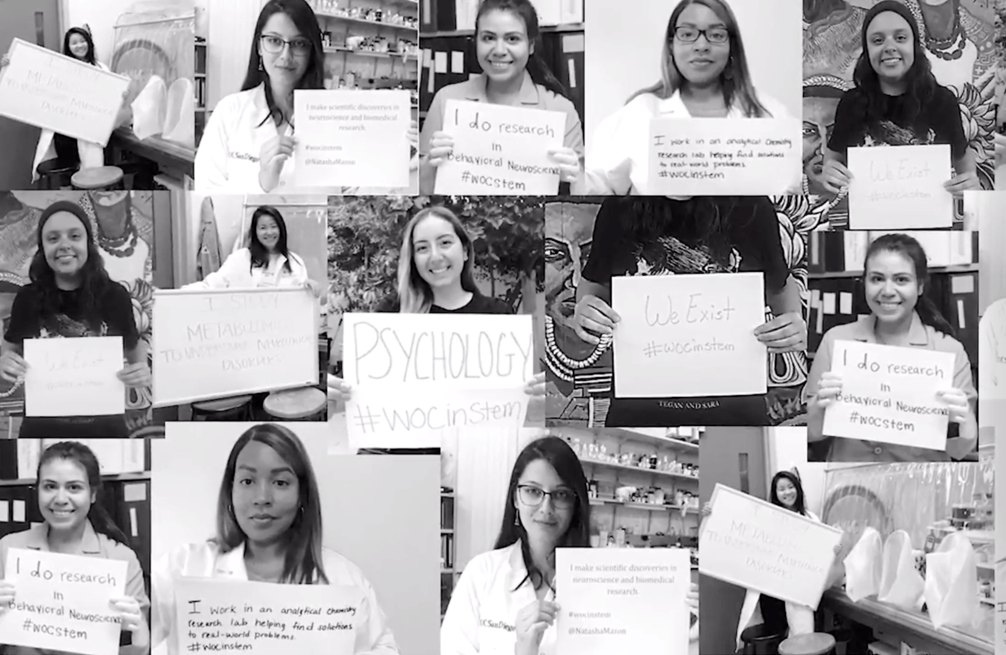 Funded by: 
National Science Foundation  (DUE-1937777)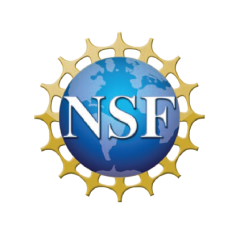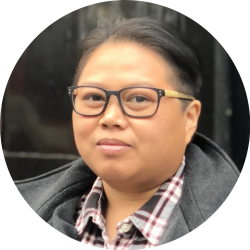 MELO-JEAN YAP, PHD
Dr. Melo-Jean Yap is the Principal Investigator for "Influential Networks for Women of Color in STEM Community College Pathways"–a grant funded by the National Science Foundation (NSF DUE # 1937777). She is also a Postdoctoral Research Fellow in NSF-funded grant, ADAPT: A Pedagogical Decision-Making Study (NSF HRD # 1759947) at San Diego State.
Versatile Scholar
Dr. Yap's interdisciplinary training in Biology, Education, and Ethnic Studies shaped her versatility in using concurrent methodologies to advance research on underrepresented groups in STEM fields. At UCLA, she studied the influences to the scientific thinking of women of color STEM majors in the community college via mixed methods approach of qualitative questionnaire and critical network theory.
Insightful Insider
Her Biology training via National Institutes of Health (NIH) programs–MARC Scholars Program and MBRS-RISE Graduate Fellowship–and background in teaching Biology prepared her for navigating STEM spaces. Since 2013, Dr. Yap has also been a FASEB MARC Mentor, coaching undergraduates in presenting their research at the Annual Biomedical Research Conference for Minority Students.
Knowledge Broker
A knowledge broker, Dr. Yap hopes to conduct research that may help empower students and professors, as well as inform STEM praxis and policy. As a Richard J. Riordan Summer Intern at Public Policy Institute of California (PPIC), she provided research support evaluating statewide K-12 Math placement policies. She is also the Project Director for STEM is LIT(eracies), a U.S. Department of Education (DOE) grant that trains middle school educators in integrating culturally relevant pedagogy into Science and Math curriculum. 
Education
Ph.D in Education [UCLA]
M.S. Biological Sciences [California State University, Los Angeles]
B.S. Physiology & B.A. Black Studies (now Africana Studies) [San Francisco State University]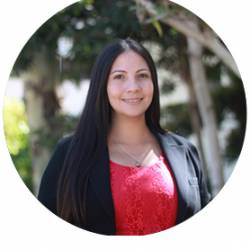 FELISHA HERRERA VILLARREAL, PHD
Felisha Herrera Villarreal, PhD, Director of the Research &Equity Scholarship Institute, oversees the "Influential Networks for Women of Color in STEM Community College Pathways" project as the formal STEM education research mentor to facilitate research collaborations with the institute and partnering colleges. She is also an associate professor of Postsecondary Education and Community College Leadership and affiliated faculty in the Joint PhD Program at San Diego State University (SDSU). For over a decade, her research has focuses on underrepresented students in STEM and policy issues related to diversity and equity in STEM. Her scholarship is enhanced by 17+ years of experience as a higher education professional at two- and four-year institutions, several Minority-Serving Institutions (MSI), including faculty and professional positions in student affairs, institutional research, and administration. Dr. Herrera Villarreal is a consummate scholar, who has published in top tier, peer-reviewed journals and has procured over $3.9 million in grant funding to support her research. She serves as the PI for several large-scale research projects, including two NSF funded projects focused on the role of community colleges and Hispanic Serving Institutions (HSIs) in STEM pathways, the ED-SYSTEMS (NSF DUE-1644990) & HSI-STEM (NSF DUE-1832528), and as Co-PI for ADAPT: A Pedagogical Decision-Making Study (NSF HRD-1759947).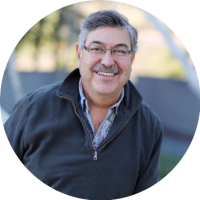 CARLOS GUTIERREZ, PHD
Carlos Gutierrez, Ph.D is Distinguished Professor of Chemistry, Emeritus and Founding Director of the Minority Opportunities in Research Programs at Cal State LA. With sponsored grants such as Minority Access to Research Careers (MARC), Minority Biomedical Research Support (MBRS) and Bridges to the Doctorate programs from the National Institutes of Health (NIH), Dr. Gutierrez has led STEM enrichment programs for generations of underrepresented students at the community college, undergraduate, and master's level for 40+ years. He has been recognized by the White House with the Presidential Awards for Excellence in Science, Mathematics, and Engineering Mentoring. Dr. Gutierrez is a member of the National Research Council Board on Higher Education Workforce and the American Association for the Advancement of Science (AAAS) Committee on Opportunities in Science. Dr. Gutierrez holds a B.S. in Chemistry from UCLA and Ph.D in Organic Chemistry from University of California, Davis.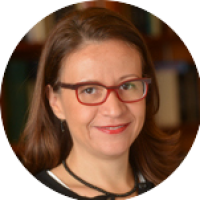 CECILIA RIOS-AGUILAR, PHD
Cecilia Rios-Aguilar, Ph.D is Professor and Associate Dean of Equity, Diversity and Inclusion at UCLA's Graduate School of Education and Information Studies. Using tools such as social network analysis, she has worked extensively with community colleges on various projects, e.g., promoting the use of social media technology for student success and financial aid literacy. She is past Director of the Higher Education Research Institute (HERI) at UCLA. Her research is multidisciplinary and uses a variety of asset-based conceptual frameworks—funds of knowledge, community cultural wealth and the forms of capital—and of statistical approaches—econometric models, multilevel models, spatial analyses, and social network analysis—to study the educational and occupational trajectories of vulnerable students. Dr. Rios-Aguilar obtained her Ph.D. in Educational Theory and Policy from the University of Rochester, her M.S. in Educational Administration from the University of Rochester, and her B.A. in Economics from the Instituto Tecnológico Autónomo de México (ITAM). Dr. Rios-Aguilar's research interests include critical quantitative research methods, big data, social media, community colleges, and educational policies.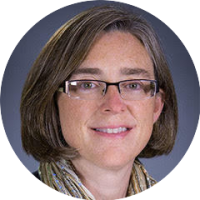 KIMBERLY TANNER, PHD
Kimberly Tanner, Ph.D is a tenured Professor of Biology at San Francisco State University (SFSU). Her laboratory – SEPAL: the Science Education Partnership and Assessment Laboratory – investigates what is challenging to learn in biology, how biologists choose to teach, and how to make equity, diversity, and inclusion central in science education efforts. Her research, science education partnership, and faculty professional development efforts at SFSU have been funded by more than $9 million in grants from the National Institutes of Health, the National Science Foundation, and the Howard Hughes Medical Institute. Trained as a neurobiologist with
postdoctoral studies in science education, Dr. Tanner is a proud first-generation college-going student. She earned her BA in Biochemistry from Rice University, her PhD in Neuroscience from UCSF, and completed a National Science Foundation Postdoctoral Fellowship in Science, Math, Engineering, and Technology Education (PFSMETE) jointly between Stanford University and UCSF. Dr. Tanner has been nationally and internationally recognized for both her research and her teaching in biology. She is an Elected Fellow of the California Academy of Sciences and the American Society of Cell Biology. Additionally, she has received the 2012 National Outstanding Undergraduate Science Teacher Award from the Society for College Science Teachers, the 2017 Bruce Alberts Science Education Award from the American Society for Cell Biology, the 2018 SFSU Distinguished Faculty Award for Excellence in Teaching, and the 2018 UCSF Audacious Alumni Award. Dr. Tanner is a proud first-generation college-going student.
RESEARCH TEAM COLLABORATORS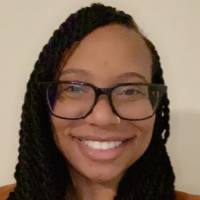 JASMINE C. MOORE
Jasmine C. Moore holds a Master of Public Health from the University of Southern California and a Master of Science in Technology Leadership and Management from Agnes Scott College. In May 2021, she will complete a graduate certificate in Data Visualization. She has developed programming and research injury and violence prevention at Grady Memorial Hospital. She is a Master Certified Health Education Specialist. Jasmine is an incoming PhD student in Human Centered Computing at Georgia Institute of Technology. She enjoys mixed-methods research. She intends to explore the capture of bias in helping sectors professionals' use of data and technology in their encounters with violence-involved populations and the impact on policy and social outcomes. Jasmine also has a growing interest in ethical use of AI.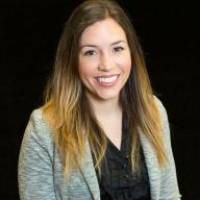 SARA SANFORD
Sara Sanford has a MA in psychology from Emory University and a master's certificate in Evaluation and Assessment Methods from Agnes Scott College. She is also certified in Change Management through Prosci. Sara has experience in both basic and clinical research, informatics, and program and project management. Sara is currently working as a Sr. Project Manager at the American Immunization Registry Association (AIRA).
KALLI WALKER
Kalli Walker is a current graduate student at Agnes Scott College where she is majoring in Data Analysis & Communication with a concentration in Data Visualization. Her interests in data analysis began when she served as the Communications Chair for the LGBTQIA+ business resource group at Delta Air Lines. She learned about using data to track user engagement on social media channels and membership demographics. After completion of the program, Kalli aspires to start a career in people analytics.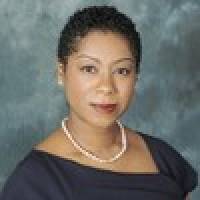 ADRIENNE RICE
Adrienne L. Rice is Founder of Sustainable Futures, an organization with a mission to develop green economy pathways for people of color in the South by using the foundational methods of relational organizing. Born in Chattanooga, TN and raised in both Chattanooga and Atlanta, GA by good sincere, humble working-class people. Adrienne is guided by the philosophy of Ubuntu: "I am because we are; we are because I am." She believes that any part of her success is strongly tied to the paths that others have laid for her and she has carried with her a very deep feeling of responsibility for respecting that gift throughout her life. Adrienne is an accomplished organizer and strategist with more than 21 years of social justice organizing. She has organized in over 35 states within more than 100 diverse communities throughout the United States, Canada, and South Africa. Throughout her tenure her focus has been centered around campaign strategic analysis, staff development, and community engagement.
A graduate of Tennessee State University, Adrienne earned her Bachelor's degree in Psychology/Africana Studies along with a Master's degree in Counseling Education from Florida A&M University. Rice is currently completing a graduate degree in Social Innovation at Agnes Scott College in Atlanta, GA.
GRANT NEWS
National Science Foundation (NSF) DU(E-News): "Women's History Month: Advancing Women in STEM."
SDSU Research Highlights 2019-20: